Beginnings (2002-2006)
This is the history of Markas al Nour, an education center in N'Djamena whose name means the "Center of Light."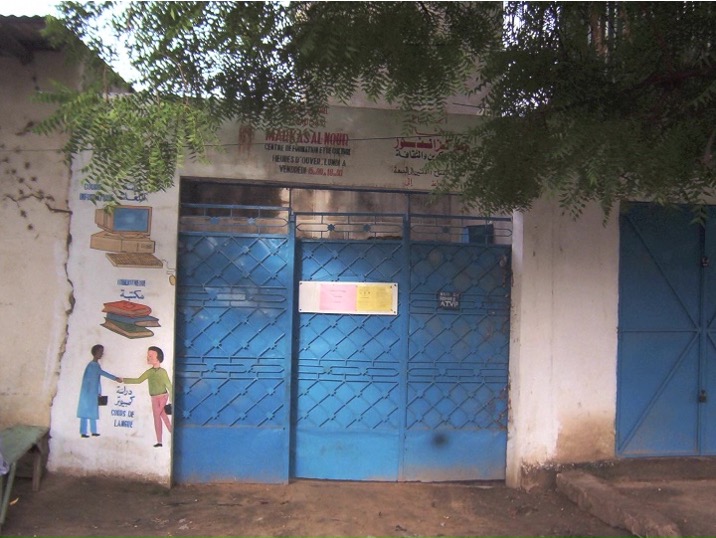 The association Service au Sahel was started in 2002 by a group of volunteers. The association is non-profit and non-political, working primarily in education and development. The association received its Autorisation de Fonctionner from the Chadian government in 2003. The board of directors is composed of three to seven people and is led by a Coordinator.
The association's first venture was the education center named "Markas al Nour" on the 30m road in N'Djamena. Markas al Nour opened its doors in January 2003.
Initially the center was equipped with donated books and computers and had two classrooms. Two Chadians were hired full-time: a secretary and a librarian.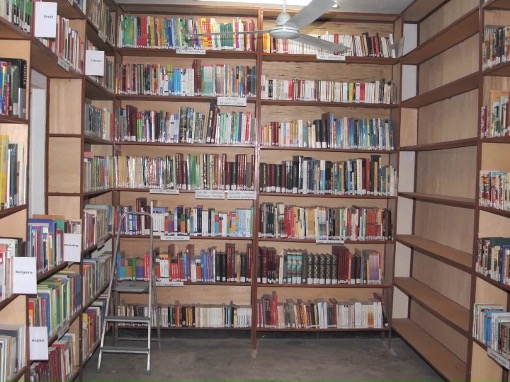 In 2005 the French embassy gave a grant to help equip the center with more than 600 books, a third classroom, a new generator, and updated computers. The updates were finished in 2006, and a ceremony was held with representatives from the French embassy and from the neighborhood. A 50% increase in students was seen in 2006 because of these upgrades.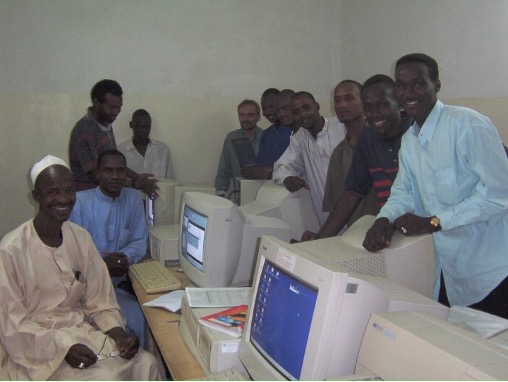 Growth and Challenges (2007-2011)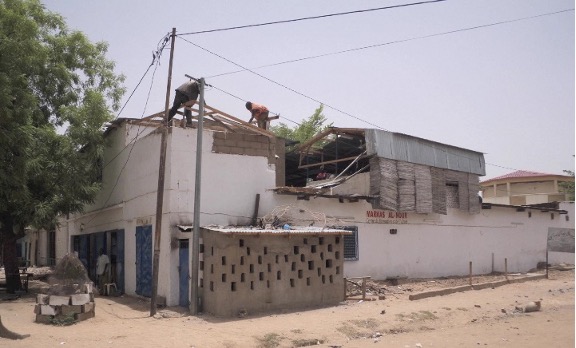 Significant upgrades were made to the center starting in 2007. Computer teachers gained such good instruction at Markas al Nour that they went on to find good positions working in IT. It became necessary to recruit more teachers for computer classes.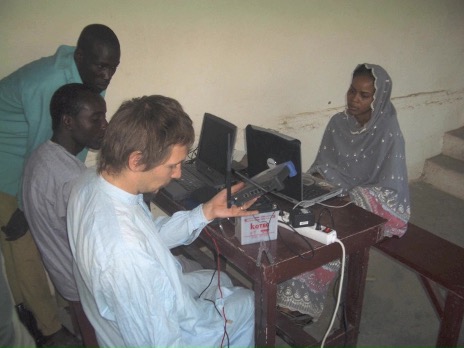 In 2010, the center had major problems with the electrical generator resulting in costly repairs. In 2011 a new 22 kVA electrical generator was donated to the center.
Autonomy and financial pressure (2012-2019)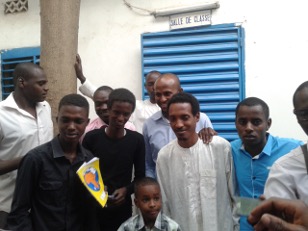 During this period, French classes grew from on average 130 students per year to almost 500 students per year. Night classes (7-9pm) were added in 2015 and that brought in more students who didn't have time to study in the afternoons. Morning classes also became more regular at the center with a peak of 25 morning classes during 2017.
However, the increase in French language classes was offset by the decrease in computer classes: computer classes dropped below 100 students per year in 2016 for the first time and have remained low, although MaN received a gift of updated computers in 2016.
In 2018, the center opened a Maternelle, but failed to attract enough children to pay for the teacher. The nursery school was not continued in 2019.
Financial pressure increased as Chad's economy contracted in 2017 and 2018 due to plunging oil prices. Increased competition from other education centers put pressure on MaN to reduce the price of French classes.
Reorganisation (2020-2021)
Markas al Nour officially closed in July 2020 due to this financial pressure along with the added strain of covid restrictions. However, by November 2020 the center reopened, and classes restarted.
The history of Markas al Nour has been full of growth and change. The years to come will bring more change with one constant: high quality education classes for the northern neighborhoods of N'Djamena.
Markas al Nour Statistics (2004-2020)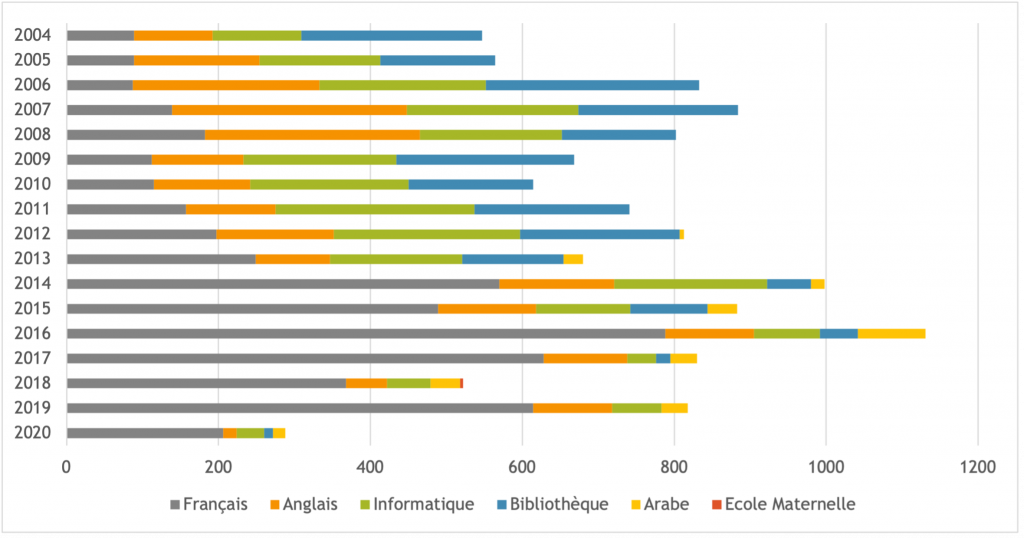 English was the most popular class from 2005 to 2008 powered in part by an active English club.
Computer classes were the most popular from 2009 to 2012, including classes on maintenance, networking, and website creation.
French classes have been the most popular from 2013 until today.
2016 was the biggest year when more than 1000 students attended classes. 2020 was the smallest year due to the center closing and reorganizing.