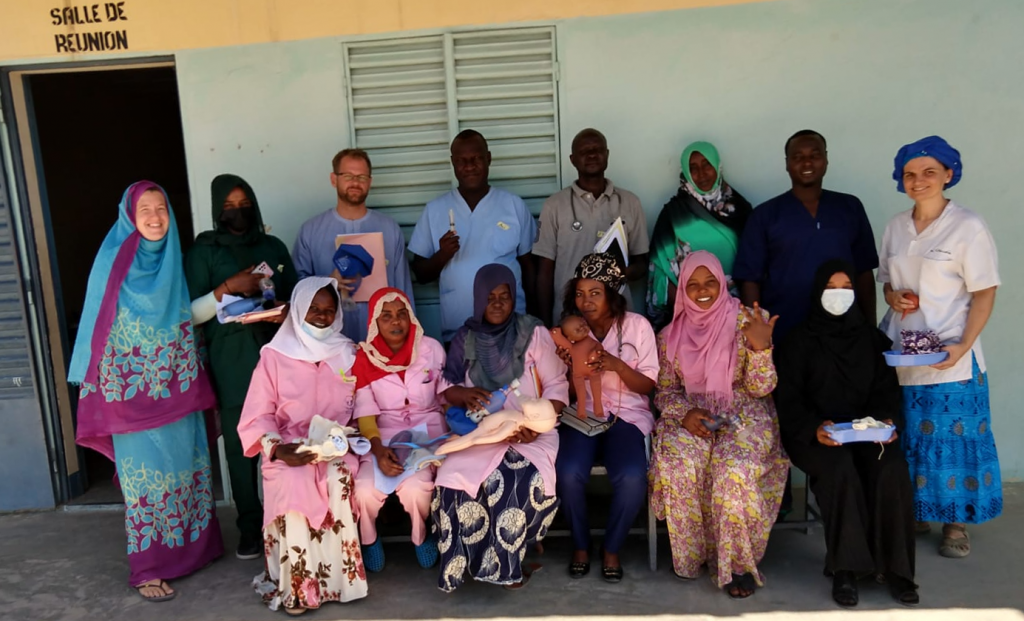 Service au Sahel held a two-day training in neonatal resuscitation at the Provincial Hospital in Moussoro. The course was held on November 12 and 13 and 16 medical staff from the hospital were trained.
The program teaches skills in caring for neonates with a focus on those babies who have difficulties in breathing after birth. The participants improved their practical skills in basic life support, working on clinical scenarios in small groups. Implementation of a set of simple measures like bag and mask ventilation has been shown to reduce early neonatal mortality up to 50% in the low resource setting.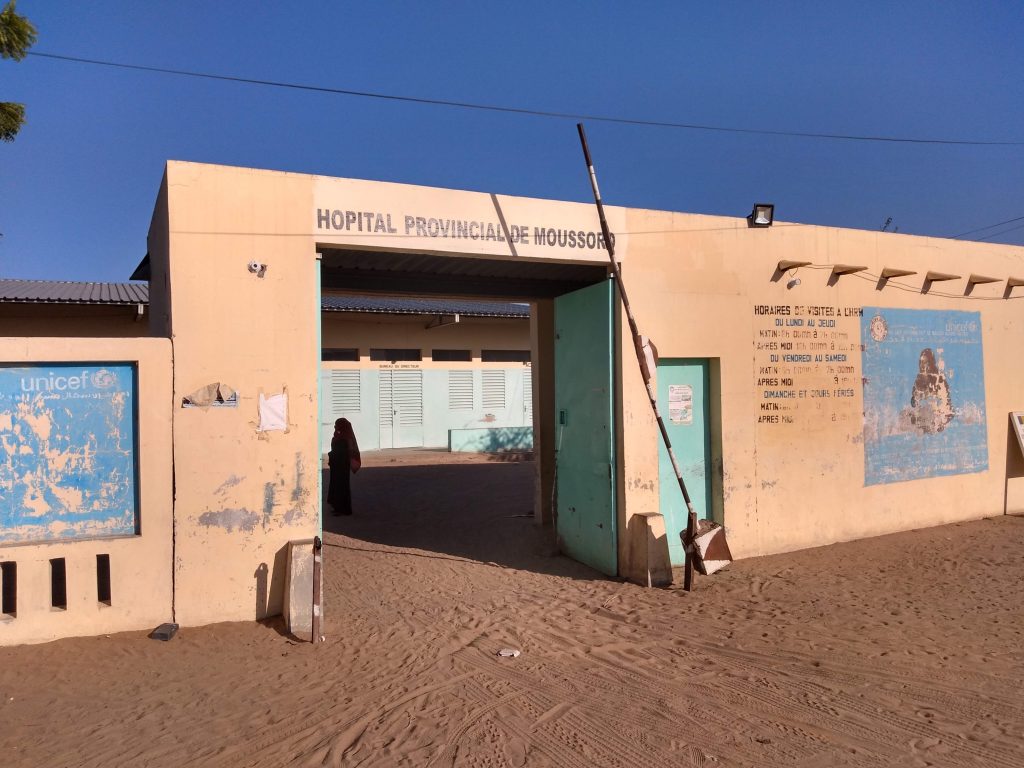 Of the 16 medical staff trained, five were from the Maternity department of the hospital.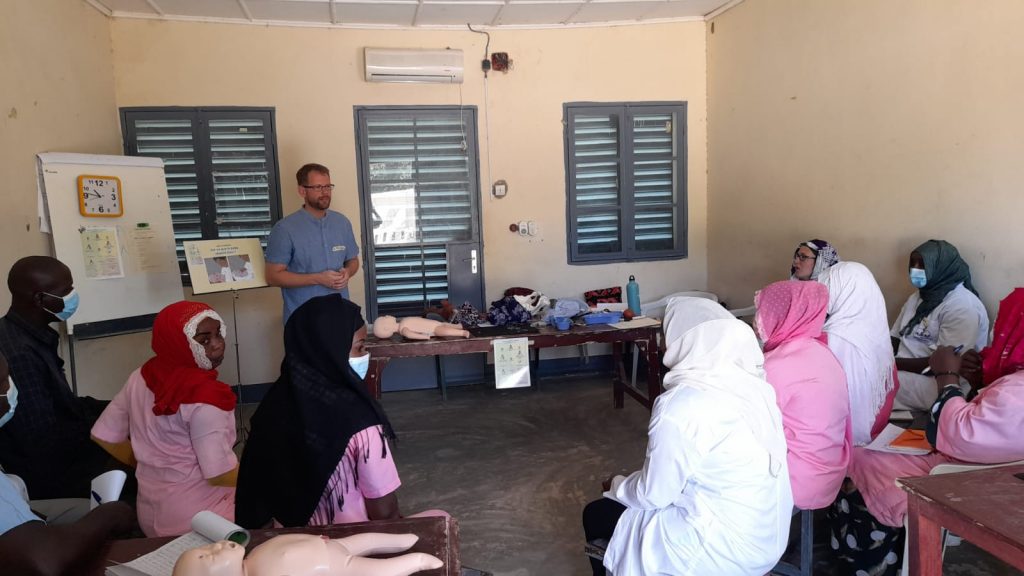 The training on neonatal resuscitation is the second collaboration Service au Sahel has had at the hospital in Moussoro. The first was a dental training in November 2019.